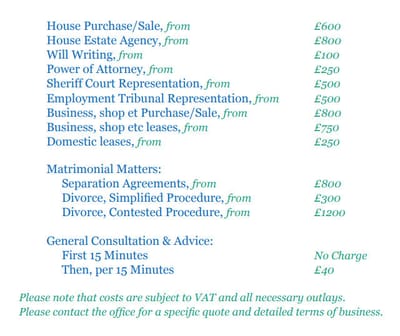 Sheridans Solicitors have provided family legal services across Scotland from our offices in Glasgow city centre since 1975 and now provide a one stop shop for most of the legal matters that affect family life.
Michael Sheridan
Michael is the firms senior partner and established the business in 1975. In a long and varied career in law and legal education, Michael has been secretary to the Law Agents Society (SLAS), a tribunal judge and law lecturer at Glasgow Caledonian University. He deals with the whole range of the firm's business and in particular attends to commercial and employment issues. He maintains a keen interest in legal education and enjoys delivering the TCPD in conjunction with the Royal Faculty of Procurators in Glasgow (RFPG) and SLAS.
Chris Sheridan
Chris has been with the firm since 2005. Chris has experience representing clients in courts across Scotland and deals with the whole range of the firm's business. Chris has a particular interest in property and family law. He also enjoys mentoring the dedicated students that make up the award winning Glasgow Caledonian University Law Clinic.